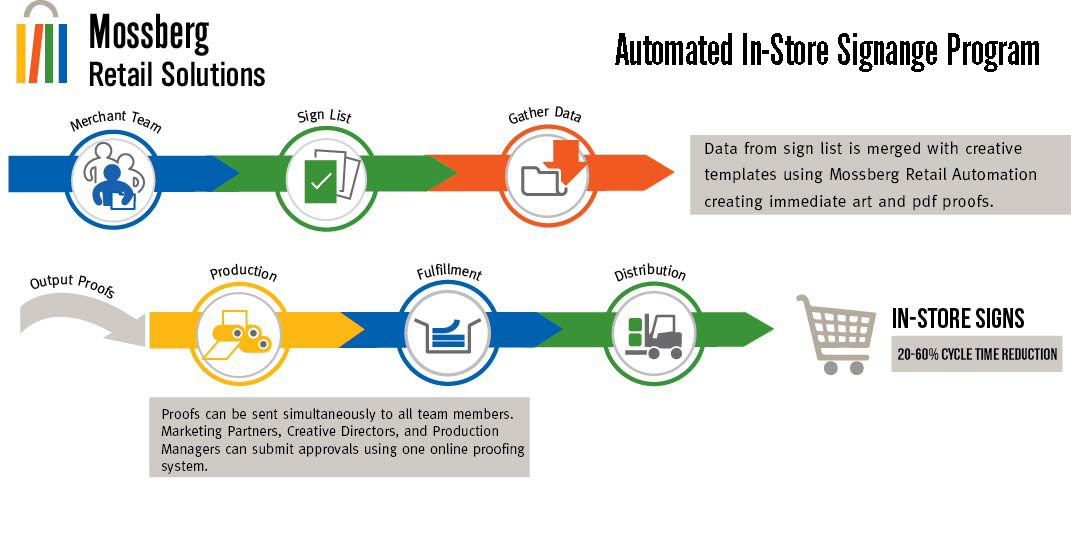 In the world of retail marketing the in-store experience is one of the primary success factors. Engaging customers with eye-catching POP signage and effectively communicating the features, benefits and pricing during the store visit is a great way to drive sales. We work with our retail marketing customers to
reduce cycle time, drive out costs and provide high impact graphic communications
to their stores. Our programs are designed to streamline the creative and print processes allowing more time for planning and reacting in "real time" to the sales data coming in from the stores. Let the retail team at Mossberg help you with:
Automated solutions for creating item-price sign art
Managing store attribute database
Warehousing, managing and delivering digital assets
Accurate kit packing and distribution/logistics planning
Reduced freight costs
High Impact in-store graphics and signage
If you are interested in learning more about Mossberg Retail Solutions please request a demo and one of our consultants will contact you.
Request a Demo